Chairman
Bajaj Institute of Technology is a major statement by Shiksha Mandal. That is proud of its past, it is geared to the future. It is heartening to note the response of students to Bajaj Institute of Technology in its first year. Shiksha Mandal does not advertise in the media and yet there was a 100% allocation of students. This reflects the credibility of both, the Bajaj name and Shiksha Mandal's track record. Doing right for the future of our students and institution is what permeates and drives Shiksha Mandal. This often means choosing a path less taken, like affiliating to Dr. Babasaheb Ambedkar Technological University. Leaders are not followers, but they have the responsibility to deliver a better outcome, to do what is right. Only God knows the future. We can only be future oriented and be both determined and flexible in the pursuit of our goals. Bajaj Institute of Technology has done well in its initial year, despite the inevitable teething troubles. It has delivered on its promise of giving exposure to its students. Its students undergo Industrial Training at Bajaj Auto Ltd, Aurangabad. It is the only institution in the whole country to offer such an exposure to its students. We are thankful to Bajaj Auto Ltd. for making this possible. From next year Adjunct faculty from Bajaj group companies will become a regular feature of the teaching process. This will substantially enhance the learning of our students. When we know why we need to learn something, our motivation to learn improves exponentially.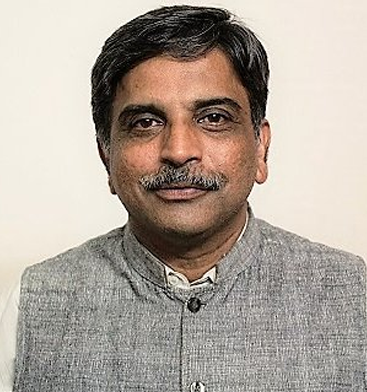 Shri. Sanjay Bhargava
Chairman Shiksha Mandal
The industrial exposure and interaction at Bajaj Institute of Technology will give a substantial boost to the drive to learn of our students. The team at Bajaj Institute of Technology, led by Dr N. M. Kanhe, has been student centric and indefatigable. We are overwhelmed by the number and quality of aspirants for teaching positions at the Institute. This augurs well for the institution's future. For faculty is the foundation of an educational institution. Bajaj Institute of Technology is both young and old. With the energy of the young and the stability and wisdom of its mother institution Shiksha Mandal. It is a recipe for progress. We invite students, who want to be outstanding engineers, to be part of this journey.